Year of Mercy
8 December 2015 ~ 20 November 2016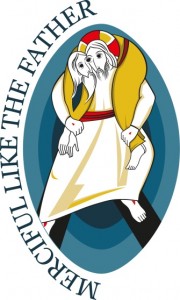 In 2015 Pope Francis announced a Holy Year of Mercy as an opportunity to reflect upon different aspects of mercy.
The year began with Pope Francis opening the Holy Door in the Vatican on 8th December. Cardinal Vincent opened the Holy Door in Westminster Cathedral in the context of Vespers & Benediction on Sunday 13th December.
Our parish has been chosen to have a Deanery Door of Mercy also opened on Sunday 13th December.
Any Catholic who: makes a pilgrimage to a Holy Door, celebrates the sacrament of Reconciliation, receives Holy Communion, prays for the Pope's intentions, recites the Creed and reflects on God's mercy can gain plenary indulgence for themselves or for the benefit of the Holy Souls.
There is a leaflet available from the porch, which invites you to walk around our church, as a 'way of mercy', pausing, praying, and giving thanks, especially at various focal points, to assist you in gaining the indulgence. You can also download it here.
For more information about events during the year, Holy Doors and the Indulgence please visit: http://rcdow.org.uk/year-of-mercy/
May this Holy Year be for all, as Pope Francis wishes, 'a true moment of encounter with the mercy of God.'
Searching for ideas? 56 Ways to Be Merciful During the Jubilee Year of Mercy