CHURCH OPENING HOURS
The Church of Our Lady of Mt Carmel is now open. The church of Our Lady of Walsingham unfortunately remains closed. We are open:
Monday – Saturday: 11am – 2pm
Saturday evening: 5.30pm – 7pm
Sunday: 7.30am – 1.30pm
All visitors to the church must observe 2 metre social distancing rule, follow the guidance of stewards, and are expected to wear face masks. Please note that the toilet facilities are not available.
Mass, in the short-term, is a bit simpler: there is no singing and the Holy Communion is distributed at the end of the Mass. To manage numbers and safety for everyone new timings of Masses have been introduced.
Mass Times
Monday – Friday: 12noon
Saturday: 12 noon, 6pm
Sunday: 8am, 10am, 12noon
Mass can be watched daily at 12noon here
The capacity of the church for each Mass is 100 people (which includes additional seating in the Parish Centre). Due to social distancing, when the allowed safe number of the faithful is reached, no more faithful will be able to enter the church. The obligation to attend Mass on Sundays and Holy Days is still removed, therefore to ease the pressure of numbers at Sunday Mass and to allow a gradual return to the Eucharist for more people, everyone is encouraged to consider attending Mass once a week only (Monday – Sunday). You are advised not to attend Mass if you are in a restricted/shielding category. Please do not come to the church if you or anyone in your household is ill.
We apologise for the inconvenience and ask for your understanding and cooperation.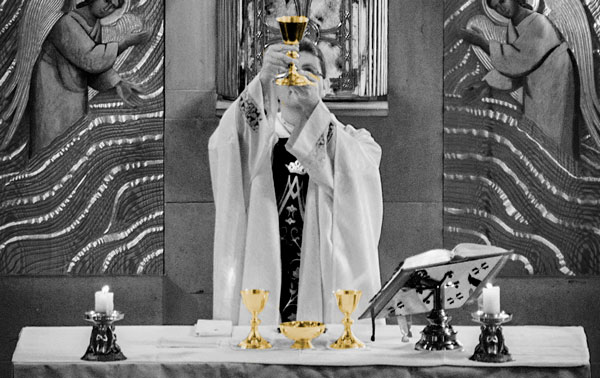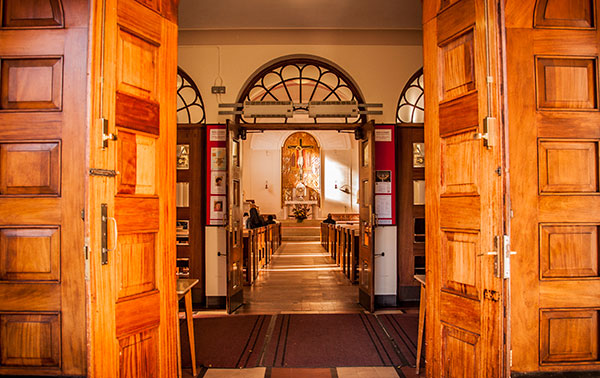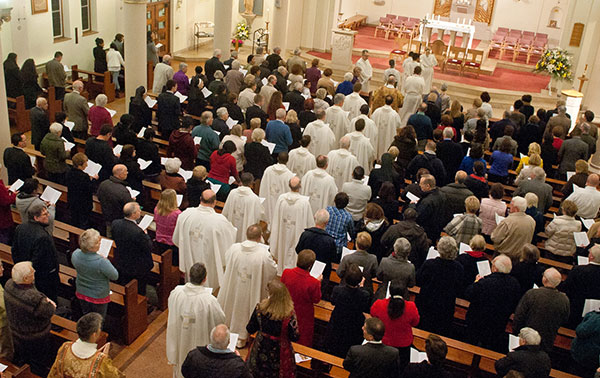 ---
---
Latest News
The Sacrifice of the Mass will be offered for those listed on Friday 1st May at 12noon.